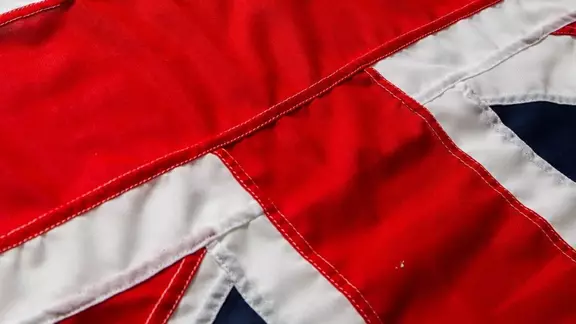 We've made nautical flags and maritime signals since 1870s. To this day, we still put the same level of care professionalism and quality into every nautical flag that we make. Our seafaring customers like sailing and yacht clubs, have a long history of expecting excellent calibre pieces to fly aboard their vessels.
You can choose from a comprehensive range of hand sewn and dye printed nautical flags that include ensigns, pennants, and code and signal flags. We also offer a range of poles and accessories, installation, and servicing.
Regardless of technology, nautical flags and signals are used as an effective and fast way of communicating across the sea. From emergency issues, time and position, or even the name of a ship, there are numerous ways a boat can make use of maritime flags and pennants. 
All of our flags are finished with a headband, rope and toggle for easy installation, and are available in a range of sizes to suit your requirements.
Browse the full range of nautical flags or get in touch to discuss your requirements, the proof sheets available, and the options of buying flags in specific compiled sets.
Nautical Flags - British Ensigns
An ensign is the national flag flown on a vessel to indicate nationality. The ensign is the largest flag, generally flown at the stern of the ship while in port. The naval ensign, used on warships, may be different from the civil ensign or the yacht ensign, All of our ensigns are made using MOD grade materials in either hand sewn or dye sublimated options in 10 sizes, from 0.75 yards to 6 yards. Looking for a custom nautical flag? Contact our team of flag experts to discuss your requirements today.
Nautical Flags - ICOS Signal Flag
The purpose of the International Code of Signals is to provide ways and means of communication in situations related essentially to safety of navigation and persons, especially when language difficulties arise. It has done this by first establishing a standardized alphabet (the letters A to Z and the ten digits), along with a spoken form of each letter (to avoid confusing similar-sounding letters, such as 'b', 'p', and 'v'), and associating this alphabet with standardized flags. 
International maritime signal flags
Yacht Club Flags & Burgees
Ensigns, Burgees & Officers Flags are available for all yacht clubs. The example shown here is the Little Ship Club but the format is similar for other clubs with the appropriate crest and colours used.
Finished with headband, rope & toggle
Available in a range of sizes to suit your requirements
Proof sheets available for all yacht clubs
Looking for flags or burgees for your yacht or boat club? We'd love to talk to you about your specific requirements and work with you on your project.
Get In Touch
Download Our Brochure
Browse the full range of flags and flagpoles available to order in our 32 page brochure.
Download Our Brochure
Caring For Your Flag
Keep your flag looking great for longer, with these simple, easy to follow guidelines.
Download Leaflet