Customise your flag
Red Ensign Flag
Commonly referred to as the "Red Duster, the Red Ensign is used by British merchant and passenger ships, and members of the "Red Ensign Group."
Key Features
Hand-made in the UK
Made from highest-quality materials
Complete with headband, rope and toggle ready to fly
Product Description
We manufacture and supply the United Kingdom red ensign flag in either hand sewn or dye sublimated options. We highly recommend hand sewn nautical flags as the preferred choice for your flag. Manufactured using Ministry of Defence approved 155gsm woven flag material, this fabric offers the best possible durability and has been used by the Navy and other military branches for many years.
Hand Sewn Red Ensigns
Hand sewn United Kingdom red ensign flags are made to MoD & Flag Institute standard patterns by cutting panels of the required colours from a roll of fabric, before being sewn together by our skilled flagmakers to create the official pattern. National flag designs with complex details will have a printed panel or badge added to the main field of the flag.
Dye-sublimated Red Ensigns
Dye-sublimated United Kingdom red ensign flags are created using our state-of-the-art textile print systems and woven polyester flag fabric in our UK manufacturing facility. Chosen for strength and durability, knitted polyester is an ideal choice for anybody looking for a good value national flag finished ready to fly from your flagpole.
Finishing
The United Kingdom red ensign flag is finished by hand with a headband rope and toggle as standard, ready to attach directly to a flagpole. The three exposed sides of the flag are finished with a strong double hem and a triple sewn hem on the fly edge for extra durability.
Other finishes are available, please be sure to select the correct option for you or contact a member of our team for support.

Frequently Asked Questions
Who can fly the Red Ensign?
The red ensign should be flown by British merchant and private crafts. Foreign private vessels should also fly the ensign as the courtesy flag when in United Kingdom waters. 
Can I fly the Red Ensign on land?
There are no restrictions on who, when or where the red ensign can be flown ashore.  
What size ensign do I need?
There is no set size, however a rough guideline of 1 inch of ensign per foot of boat length is commonly used.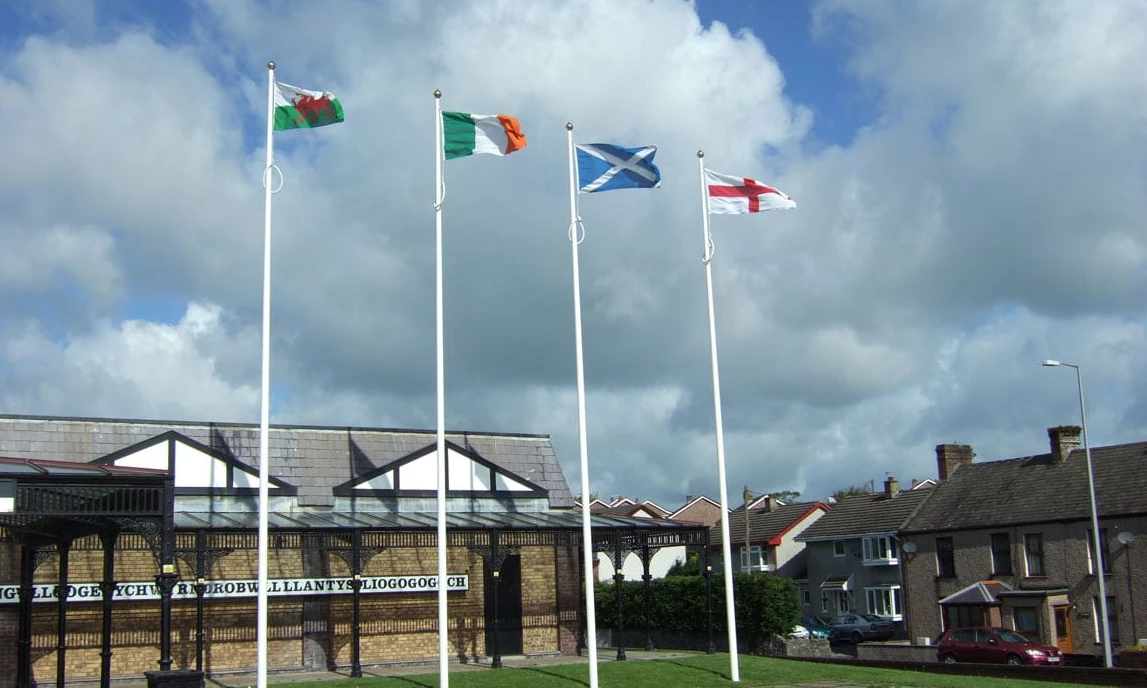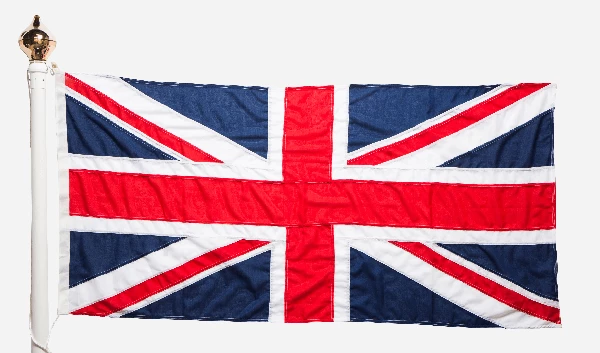 Introduced in 1801, the flag of the UK is an amalgamation of the flags of England, Scotland and Ireland. The flag of Wales is notably absent because at the time…
£17.64
View Product
Other Products You May Like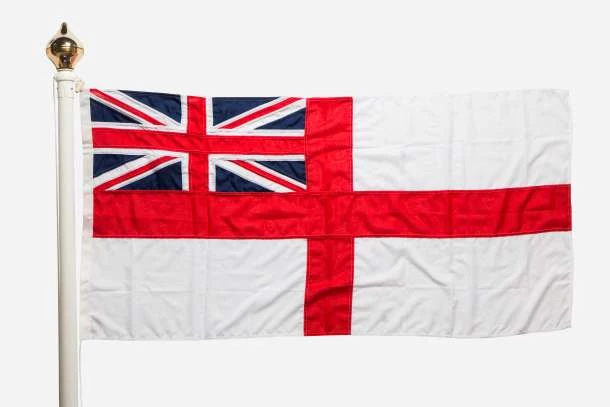 Once called the St George Ensign, the White Ensign features a white field, Cross of St George and the Union and is flown at sea exclusively by the Royal Navy.
£17.12
View Product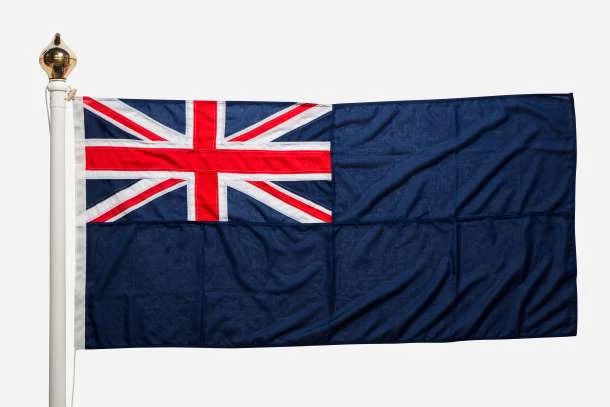 Used by Royal Research Ships, a selection of British registered Yachts and selected British merchant vessels with connections to the Royal Navy. Defaced version…
£17.12
View Product