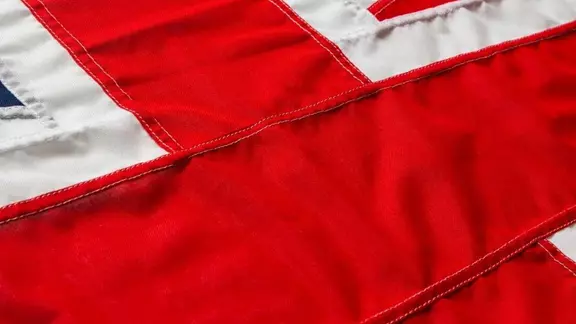 Make a lasting impression with custom festival flags including flag poles that are stronger than steel!
Our festival flags come as standard with a 3.6m bamboo pole that has a higher tensile strength than steel and the added benefit of being more sustainable. Paired with light and durable polyester flags that are digitally printed with any design you can think of.
Bring another dimension to the landscape with eye-catching designs and patterns with a range of flag shapes and suitable installations from large corporate events to a single person.
With height, movement, and vibrant colours, a Flagmaker's Festival Flag is guaranteed to enhance any outdoor event and the perfect opportunity to showcase you or your organisation's personality.
Hassle free installation
Putting up your festival flag can be done in six simple steps. Each flag comes with a 3.6m pole, weight and spiked base as standard, and can be easily erected by one person.
Fully Customisable
The only limit is your own imagination! Whatever shape, whatever design, we can bring your idea to life and are happy to offer expert design advice too. Choose any size up to a maximum of 3.275 metres x 1.47 metres.
Premium Materials
Our flags are made using 155gsm knitted polyester and printed with high performance water ink. This gives 100% colour penetration, creating a stunning and vibrant look that looks great from all angles.
Frequently Asked Festival Flag Quesions
Do I need to produce my own artwork for my festival flag?
The beauty of our festival flags is that they can be cut and designed to the shape and size of your exact specification. If you need help with your design, we will happily take care of your artwork requirements. Alternatively, we are able to offer artwork templates for Music, Angle and Bulge festival flags.
How are my festival flags delivered?
Once your flags have been quality checked, they're carefully packaged and delivered to your desired address using next day delivery.
What is the difference between feather flags and festival flags?
Festival flags offer the benefits of a sturdy bamboo pole, rotating arm as standard, a wide flexibility of flag shapes, and can be used on soft ground.
Where budget may be an issue, feather flags (so called because of their feather-like structure) offer a more cost-effective alternative.
Do you offer package details for larger requirements?
We certainly do! Our 25,000 square ft state-of-the-art textile facility can easily cater for the largest of orders. We've happily supported some of the UK's leading music and arts festivals, country fairs, other outdoor events and big brands with their promotional requirements. So whether it's Glastonbury, Leeds, the Isle of Wight, or country fairs like Chatsworth, it's likely you'll already have seen some of our creations.
Similar Products You Might Be Interested In