Kirkcudbright Primary School, Dumfries and Galloway
As part of our work with the UK Parliament to create the fantastic
Parliament Square display
for the 800th anniversary of the Magna Carta, we are showcasing each of the flags created by school children from throughout the country. This flag design comes from Kirkcudbright Primary School, Dumfries and Galloway.
The submitted design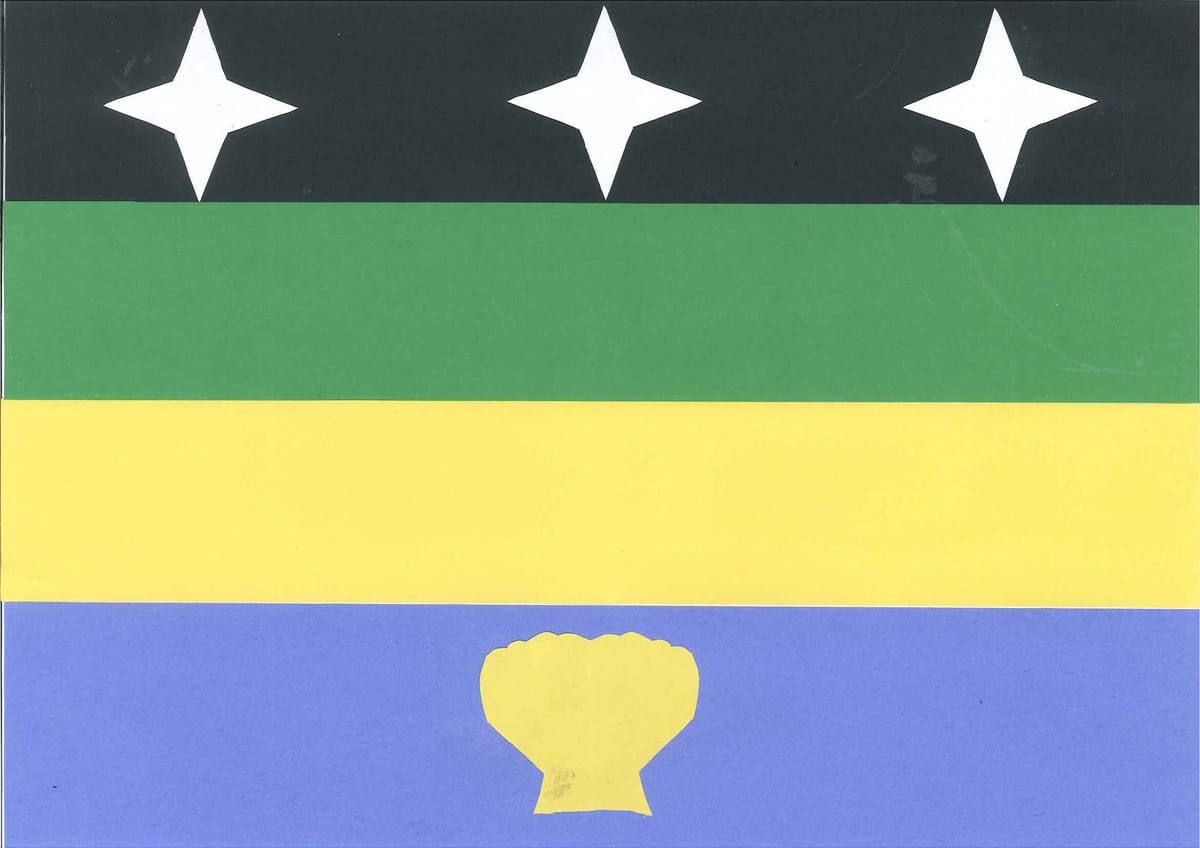 Region:
Dumfries and Galloway
Position:
5
(See Parliament Square map)
Photo of flag flying © Flagmakers.
The finished flag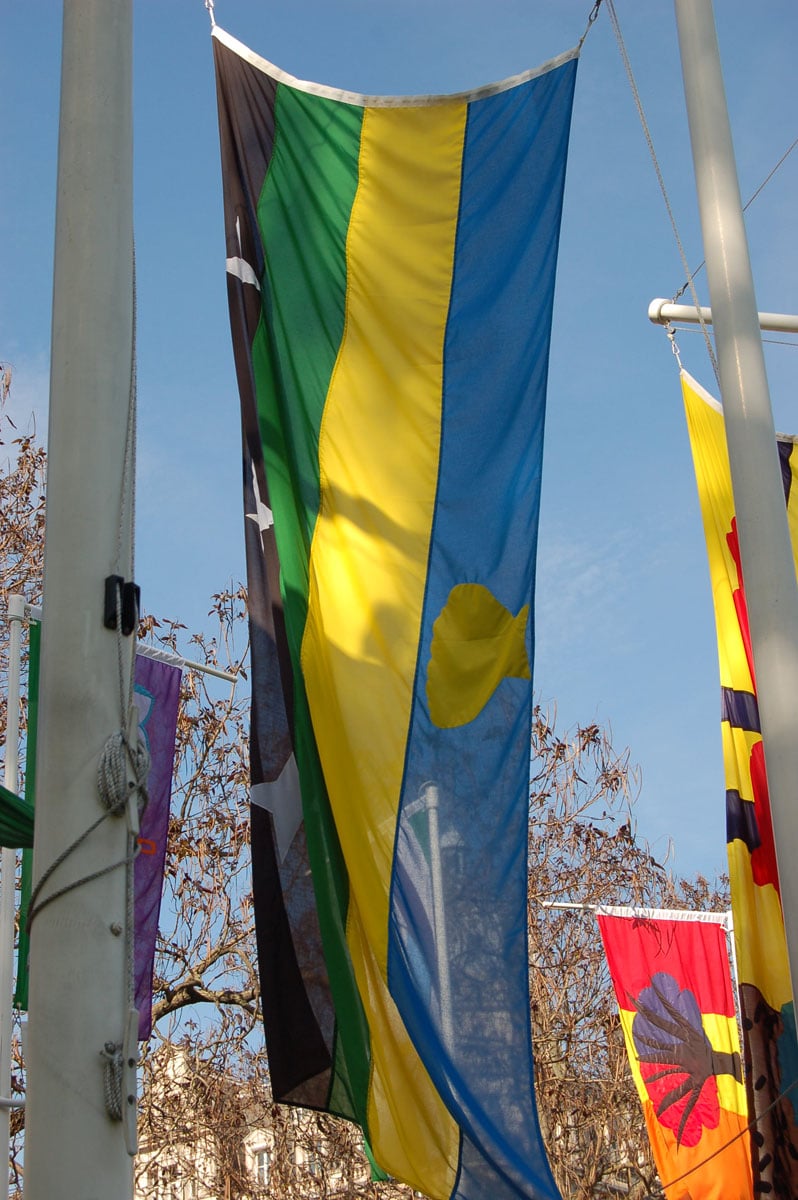 "The Flag represents Kirkcudbrightshire in Dumfries and Galloway in Scotland. The blue is the sea, The yellow the sand, the green the beautiful landscape and forests, the black and stars represents our area being a dark skies park. The scallop shell represents the scallop fishing boats that use Kirkcudbright harbour. A Primary 4 class worked in small groups to create flags. We then chose the one we thought would be the best to represent Kirkcudbrightshire."