Official Flag Provider to the Birmingham 2022 Commonwealth Games
The Commonwealth Games are the 2nd largest multi-sport event in the UK, behind only the Summer Olympics games, with other 5,000 athletes representing 72 nations and territories over the course of 11 days!
The Flagmakers team were delighted to be selected as the Birmingham 2022 games' official flag provider, manufacturing all 7,000+ flags used in the games from our manufacturing facilities in Chesterfield, UK.
Listen to Paul Noble, Flagmakers' Managing Director, discuss the details of the project whilst enjoying behind the scenes footage of our facilities and a insight into what it took to complete an order of this magnitude.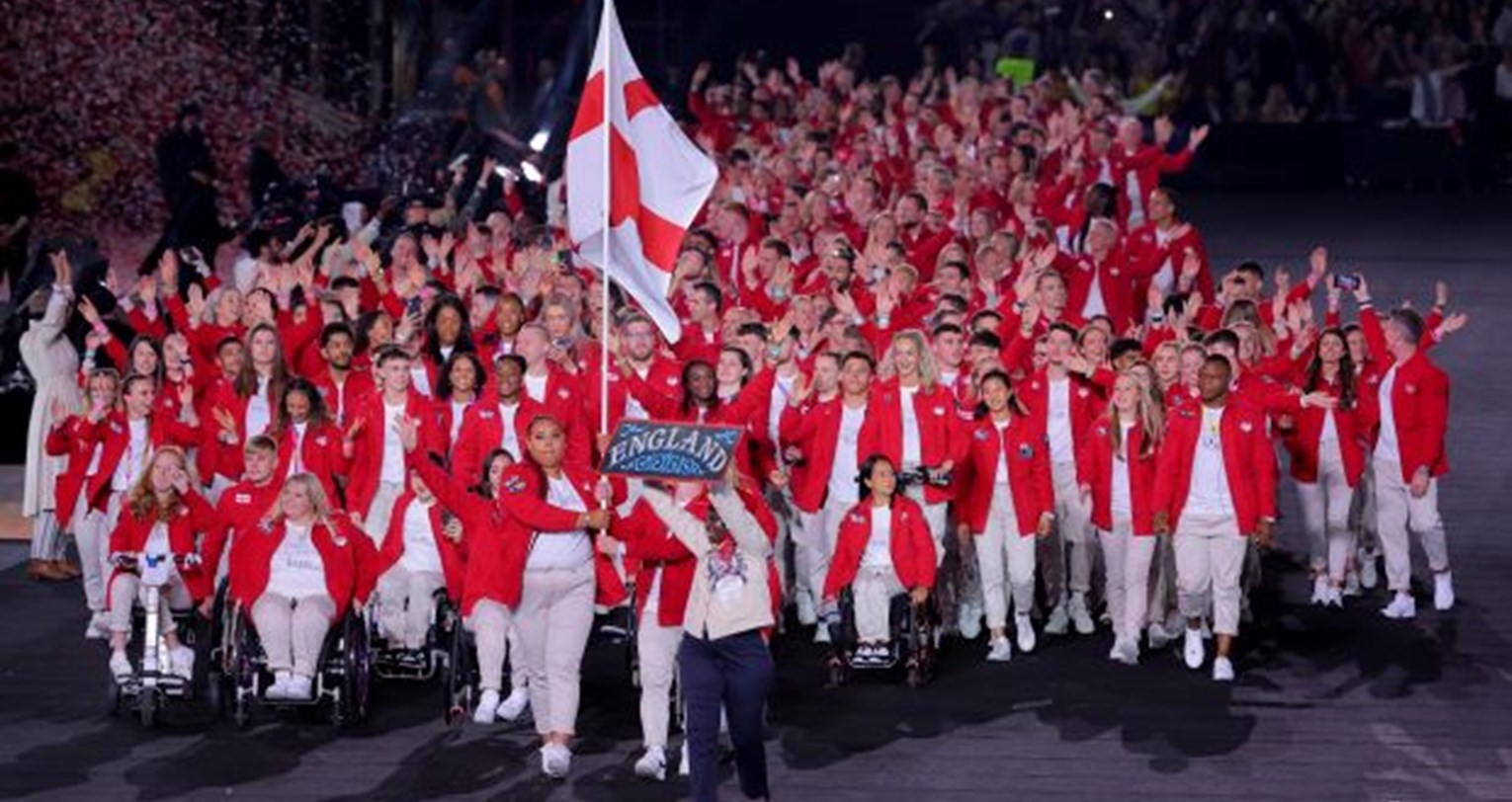 The Brief
The brief for the project was to deliver every single flag required by the organisers throughout the Birmingham 2022 games.  In summary this comprised of:
Flags for each of the 72 competing nations and territories. 1 of each for display at the 25 sporting venues.
Protocol flags of the Commonwealth Federation
Sport's Governing Bodies flag
Athletes parade and opening ceremony flags
Medal ceremony flags.
Part of the complexity of the project was ensuring that the finishing was correct for each venue, with 4 different variants used across the venues depending on where the flags were to be displayed.
Making It Happen
All of the flags were prepared for printing by our in-house graphic design team before being digitally printed using our sister company Banner Box's stable of large format textile print systems. Whilst hand sewn flags would often be our preferred choice, for this project it was necessary to utilise our printing capacity and capabilities given the volume required and short lead time.
Once the flags had been printed and heat pressed, they were cut using our automated Zund cutters, the perfect machine for ensuring accuracy and speed. The flags were then finished by our expansive team of skilled sewing machinists, in time for one last quality and stock check prior to packaging.
In total, Flagmakers produced over 7,000 flags in a little over 6 weeks, arriving with the game's organisers with a couple of days to spare!
Keeping an Eye on the Environment
Post games many of the flags will be re-used, with arrangements made for them to be flown at further international sporting events hosed in the UK over the next 12 months.
Any flags that cannot be re-used will be recovered and directed to the appropriate recycling streams as part of our wider product lifecycle management system.  All flags were made from either knitted or woven polyester, both of which can be recovered and used in secondary products.
Capacity & Capabilities
Delivering a project of this magnitude requires great skill and coordination. So what made Flagmakers perfect for this project?
1. Expertise
As a specialist flag manufacturing company with decades of experience, Flagmakers has a detailed understanding of how to make the perfect flag. 
2. Capabilities
Thanks to years of carefully considered capital investment, we have the perfect blend of printing and finishing capabilities required for this scale of project, all under one roof.
3. Scalability
The flexibility to move resources, in particular our skilled sewing machinists, around our 3 business is what really sets us apart and allows us to produce flags in great volume within challenging lead times.
Final Thoughts
Delivering contracts like the Commonwealth Games requires fantastic teamwork, and at Flagmakers we have a great team. Whether it's graphic design, printing, finishing or quality control, bringing all of those skills together is what makes it all possible.